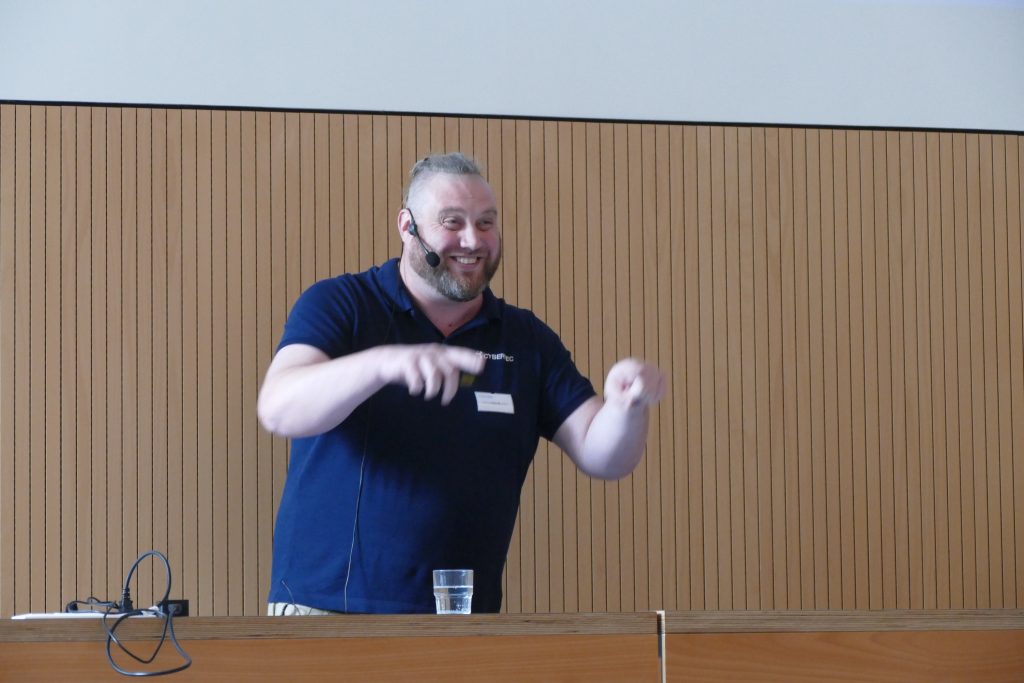 Introduction
As a senior database consultant and developer at CYBERTEC PostgreSQL International, I recently enjoyed presenting at PGDay Belgium 2023 at the UCLL campus Proximus in Haasrode.
"Professional PostgreSQL Monitoring Made Easy"
During my talk at PGDay Belgium 2023, I had the opportunity to delve into the world of professional PostgreSQL monitoring. I explored best practices, tools (including PGWatch2), and techniques that enable effective monitoring and performance optimization of PostgreSQL databases. I discussed strategies for identifying and resolving performance bottlenecks, proactive monitoring for early detection of issues, and leveraging key metrics and logging features. You can access the slides and download the video recording if you missed the talk.
Importance of Diversity for the PostgreSQL Community
I also got the chance to attend Eliza Bennet's talk concerning diversity, equity, and inclusion in the PostgreSQL community. I liked it because it was not a tech talk, but rather a talk about community and how to deal with prejudice and communication in groups of people from different backgrounds working together. Ms. Bennet spoke about how we can broaden the appeal of PostgreSQL by being more aware of others' perspectives in how we write and speak to each other. Since I constantly have to work with people from cultures other than my own (Ukrainian), I really felt this is an important topic. And of course, I attended the after conference social event with wine, beer and snacks – the best part of every conference – Highly recommend! Drop me a line to learn more 😉
University Campus was an Ideal Venue for the Event
The UCLL campus Proximus in Haasrode offered a perfect blend of modern infrastructure, ample space, and a welcoming feeling. I do like the auditorium where I spoke. It's big, bright and technically well-prepared/equipped for this kind of talk. Additionally, the event attracted a diverse audience, including not only faculty members and industry professionals, but also students, which made it more fun and fostered an enthusiastic, talkative atmosphere. I hope future events will keep that up!
Looking Forward to Future PGDays and PGConfs
I extend my heartfelt thanks to the organizers, sponsors, and attendees of PGDay Belgium 2023 for making it a resounding success. It was an incredible experience connecting with colleagues, sharing insights, and getting to know others from "all walks" of PostgreSQL. As I said goodbye to everyone, I was already looking forward to meeting new faces and reconnecting with familiar ones at future PostgreSQL events. Together, we can continue to push the boundaries of PostgreSQL and strengthen its position by broadening its appeal to many different user groups.