Our consultants offer services for various GIS tools (geographic information systems).
Check out the GIS tools and related services we can help you with:

CYBERTEC's GIS Partnership with Esri
Our partnership with Esri through Synergis, Austria's Esri distributor: Esri is the global market leader in geographic information system (GIS) software, location intelligence, and mapping. Esri technology provides sophisticated maps and advanced geospatial analytics, faster data sharing and enables better collaboration. PostgreSQL is especially important in the realm of EGDB (Enterprise GeoDataBase Systems).
LEARN MORE >>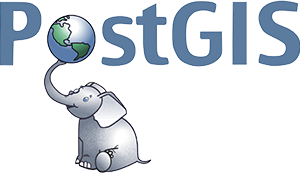 PostGIS: Advanced GIS for PostgreSQL
PostGIS is a powerful GIS component which is available as an extension to PostgreSQL. It's the foundation of GIS solutions for analytics, IOT and location services. PostGIS is also helpful in determining routes, and calculating areas and distances.
LEARN MORE >>

pgRouting: PostgreSQL-based routing
pgRouting is a PostgreSQL extension. It adds routing and other analysis functionality to PostgreSQL and PostGIS databases. It also allows you to use SQL to feed data to your preferred routing algorithms.
LEARN MORE >>

GeoServer: Present GIS data in a more professional way
Share, edit and visualize maps. Dynamically feed data from PostgreSQL to GeoServer, and present geographic information to your clients in the most accessible way possible. GeoServer works perfectly with PostgreSQL and PostGIS, and offers an Open Source solution to mapping.
LEARN MORE >>

QGIS: Enterprise-grade desktop GIS
QGIS is a state-of-the-art enterprise-ready Open Source desktop GIS tool which works with PostGIS and PostgreSQL. Our team of experts helps you to visualize, edit and process GIS data with QGIS.
LEARN MORE >>

OpenStreetMap: Open GIS data for your business
OpenStreetMap is a collaboratively created data set aiming at mapping the world. It is a freely available data source for GIS users around the world. CYBERTEC helps clients to import, process, enrich and utilize OSM data for your needs.
LEARN MORE >>
Geowebcache and Mapproxy: Caching efficiently
Performance is key to ensure a perfect user experience. Geowebcache and Mapproxy are good solutions to cache maps, increase responsiveness and reduce load. We help customers to optimize the entire process all the way up to serving your maps.
CONTACT US TO GET STARTED
Contact us today to receive your personal offer from CYBERTEC. We offer timely delivery, professional handling, and over 20 years of PostgreSQL experience.
CONTACT US >>